There is no part or complete translation available for this page. Close this dialogue to see the original text.
U periodu od 17-21. aprila, u Internacionalnom centru u Beču, u organizaciji Međunarodne agencije za atomsku energiju (IAEA) održan je treći Međunarodni simpozijumu o trendovima iz oblasti radiofarmaceutika (ISTR-2023) na kojem je učestvovalo više od 500 učesnika iz 86 zemalja. Učesnici iz akademske zajednice, industrije, zdravstvenih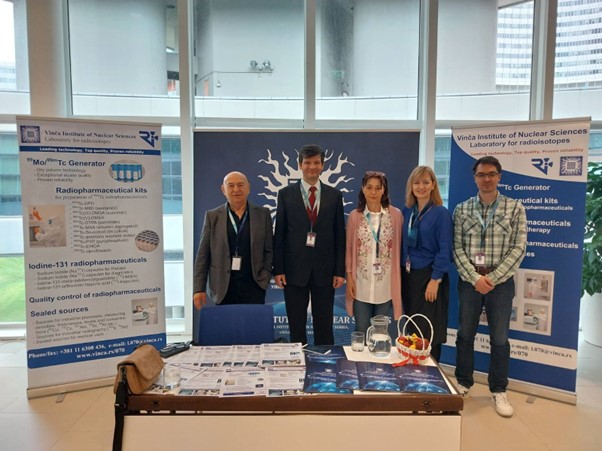 Na posebnom štandu koji je organizator dodelio Institutu "Vinča", predstavnici Laboratorije za radioizotope prezentovali su radiofarmaceutike za primenu u dijagnostici i terapiji najtežih bolesti, uključujući karcinome i infarkt miokarda, a koji se proizvode u Institutu za nuklearne nauke "Vinča" duže od 50 godina.
U okviru konferencije, predstavnici Laboratorije za radioizotope održali su predavanje na temu: Development of the affordable automatic system for production of small batches of technetium-99m generators i prezentovali rad: Preparation and preclinical evaluation of 90Y- and 177Lu-labeled nanoparticles for solid tumor therapy.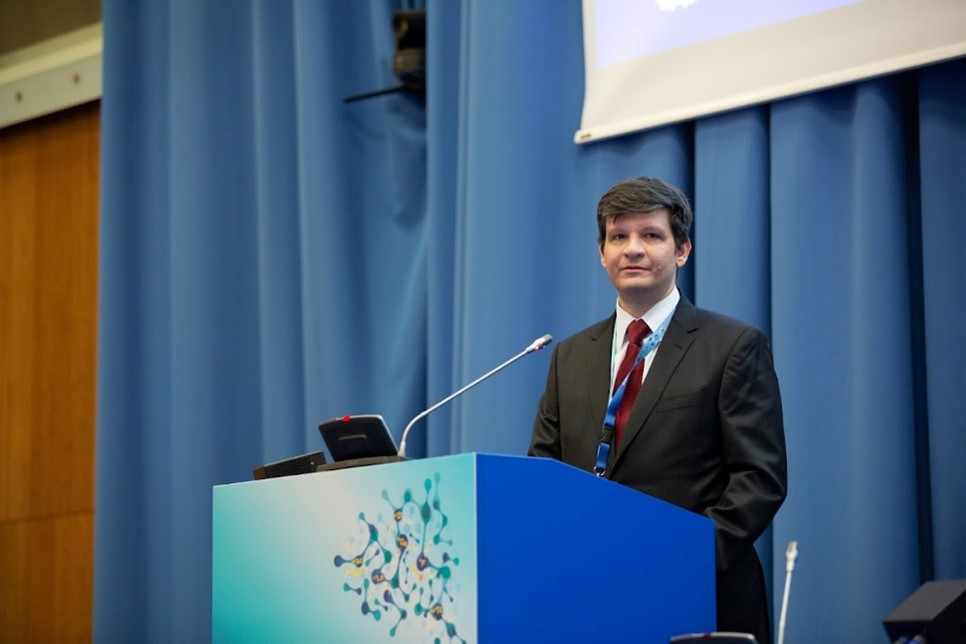 Štand Instituta "Vinča" je bio jedan od najposećenijih, posebno zbog interesovanja za novi sistem za automatsku proizvodnju malih serija radioaktivnih lekova, koji značajno smanjuje primljenu dozu kod proizvođača radioaktivnog leka.
Tokom simpozijuma, učesnici su imali priliku da posete 25 izložbi iz 15 zemalja (uključujući i Srbiju koju je predstavljala Laboratorija za radioizotope Instituta "Vinča"), kao i razne panel diskusije i tematske prateće događaje, koji pokrivaju aspekte kao što su jačanje odnosa među zainteresovanim stranama, uključujući industriju, transfer tehnologije i izgradnju kapaciteta kroz obrazovanje, sertifikaciju i obuke.