There is no part or complete translation available for this page. Close this dialogue to see the original text.
Dana 1. septebra 2021. godine u Institutu za nuklearne nauke (INN) "Vinča" (INN) održan je sastanak Zajedničkog koordinacionog komiteta (ZKK) u proširenom sastav uz za saradnju Objedinjenog instituta za nuklearna istraživanja (OINI) u Dubni i Ministarstva prosvete, nauke i tehnološkog razvoja (MPNTR) Republike Srbije. Sastanku su prisustvovali prof. dr Dmitri Kamanin, direktor Departmana za međunarodnu saradnju, Miodrag Krmar, član ZKK, Univerzitet u Novom Sadu, Dimitrije Maletić, član ZKK, Institut za fiziku, Antun Balaž, zamenik direktora Instituta za fiziku, Snežana Pajović, direktorka INN Vinča, Dragoljub Dimitrijević, Univerzitet u Nišu, Nebojša Nešković, član Naučnog saveta OINI u Dubni, Roman Balvanović, rukovodlilac laboratorije za fiziku, INN Vinča, i Ljupčo Hadžievski koordinator za saradnju OINI i MPNTR Republike Srbije.
Učesnike je pozdravila direktorka INN Vinča prof. Dr Snežana Pajović i istakla značaj saradnje za naučnu zajednicu Srbije. Prof. dr Dmitri Kamanin dao je pregled istraživačkih aktivnosti u OINI i stanje realizacije Mapa puta koja je potpisana oktobra 2019. godine za pridruživanje Srbije u statusu punopravnog člana OINI.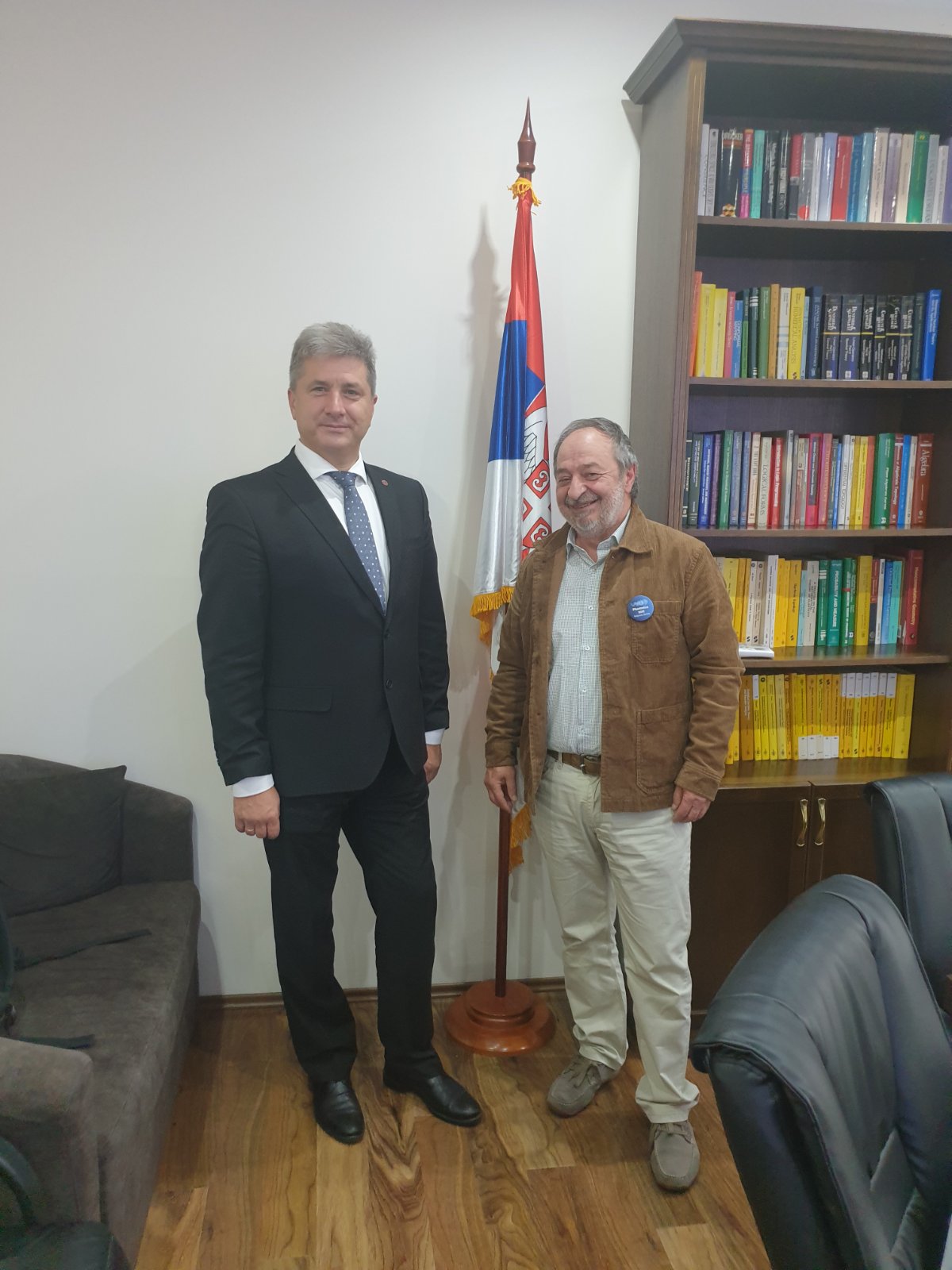 Na sastanku je razmotrena trenutna situacija saradnje, poziv za prijavljivanje kolaboracionih projekata i ukazano je da treba napraviti akcioni plan za pripremu Srbije za punopravno članstvo u OINI, koji treba da obuhvati istraživački, edukativni i privredni aspekt saradnje.