There is no part or complete translation available for this page. Close this dialogue to see the original text.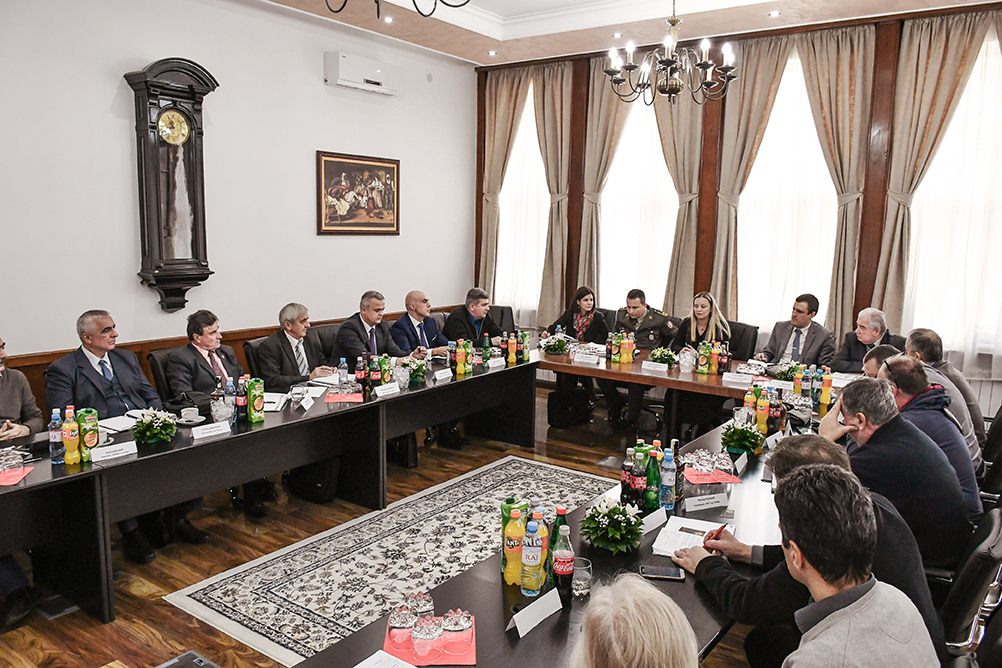 Institut za nuklearne nauke "Vinča" kao renomirana naučnoistraživačka institucija od nacionalnog značaja, u saradnji sa Upravom za odbrambene tehnologije SMR MO (UOT) i Vojnotehničkim institutom (VTI), pokrenuo je u prethodnom periodu niz projekata i aktivnosti od značaja za razvoj odbrambenih i generičkih tehnologija i povećanje ukupnih naučnih i tehnoloških potencijala u Republici Srbiji.
Predstavnici UOT i VTI su sagledali raspoložive kapacitete i mogućnosti Instituta i zajednički profilisali jedan broj projekata koji bi se u narednom periodu, kroz uzajamnu saradnju, realizovali. Kardovski resurs Instituta prepoznat je kao ključna karika budućeg razvoja.
U isto vreme, podrškom UOT-a, Institut za nuklearne nauke "Vinča", su posetile zainteresovane fabrike iz Grupacije odbrambene industrije Srbije (OIS): "Sloboda" a.d. Čačak, "Prva iskra - namenska proizvodnja" a.d. Barič, "Prvi partizan" a.d. Čačak, HK "Krušik" a.d. Valjevo, "Zastava oružje" a.d. Kragujevac, "PPT-namenska" a.d. Trstenik, "Teleoptik-žiroskopi" a.d. Zemun, korporacija "Trayal" a.d. Kruševac, "Yumco" a.d. Vranje, "PPT-TMO" a.d. Trstenik, "Zastava Kovačnica" a.d. Kragujevac, "Zastava-tervo" a.d. Kragujevac i Korporacija "FAP" a.d. Priboj - u cilju značajnijeg uključivanja sopstvenog naučnog potencijala i pokretanja projekata koje je Institut predložio za preliminarnu saradnju. Upriličen je i oblizak laboratorija 030, 050, 100, 160 i 170.