There is no part or complete translation available for this page. Close this dialogue to see the original text.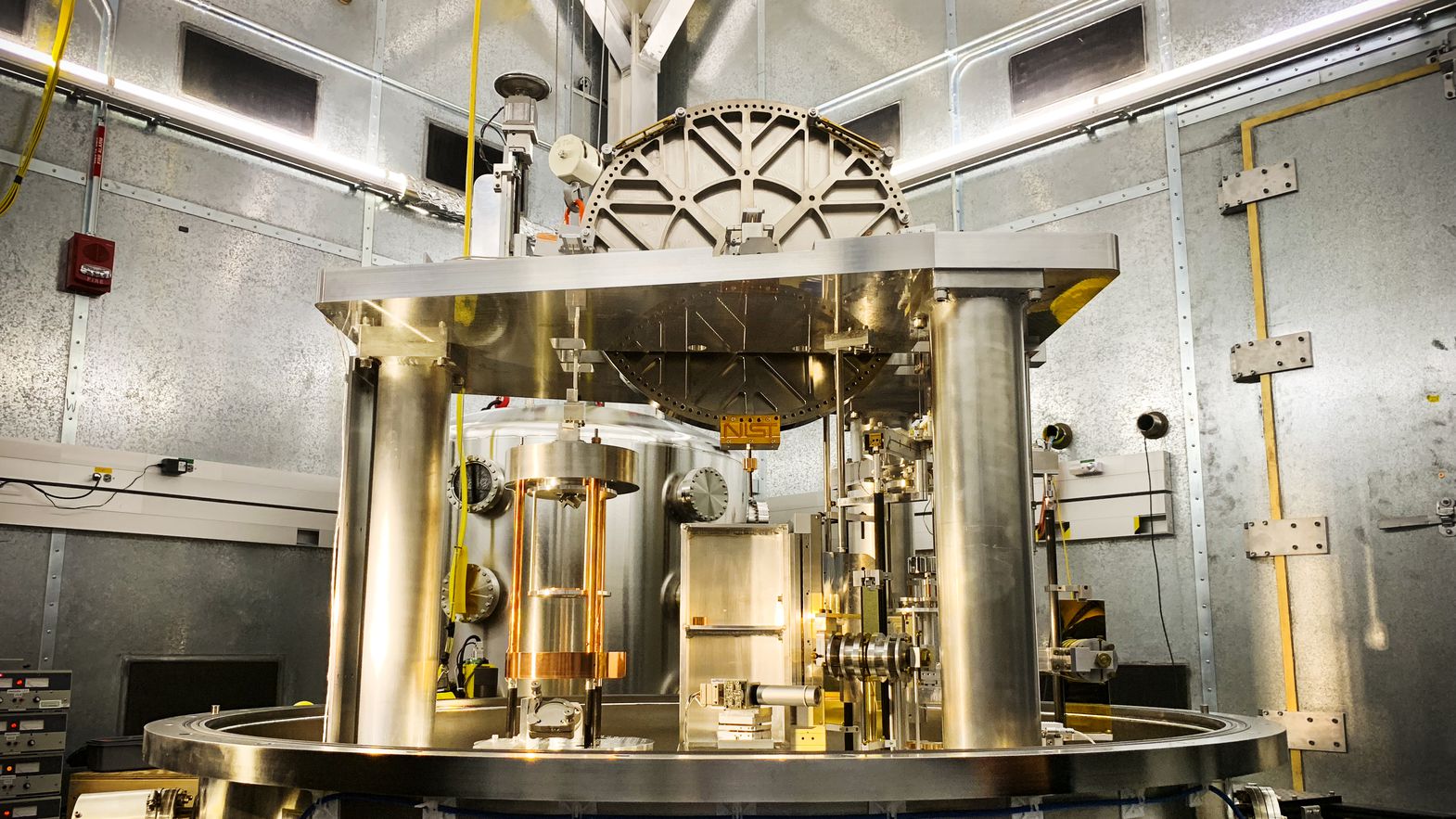 Naučnici su redefinisali kilogram u SI preko Plankove konstante. U petak 16.11.2018. godine na General Conference on Weights and Measures jednoglasno je donesena odluka koja stupa na snagu u maju 2019 prema kojij je kilogram u SI definisan na sledeći način:
The kilogram, symbol kg, is the SI unit of mass. It is defined by taking the fixed numerical value of the Planck constant h to be 6.626 070 15 × 10-34 when expressed in the unit Js, which is equal to kg m2 s -1 , where the meter and the second are defined in terms of c and ∆νCs.
Decenijama, naučnici u NIST-u, kao i nekoliko drugih laboratorija širom sveta, koriste mašinu koja se naziva Kibble balans da precizno izmere Planck konstantu.
Balans Kibble - nazvan po svom pokojnom izumitelju, britanski fizičar Bryan Kibble radi na sličnom principu balansa masa, ali u kvantno mehaničkim režimu. On izjednačava mehaničku energiju koju vrši masa objekta sa ekvivalentnom količinom električne energije.
Formula Kibble balansa daje izjednačavanje mase i električne energije. Ono što je važno je da u toj jednačini - među svim varijablama u igri, koje uključuju masu, brzinu, gravitaciono vučenje, magnetizam i električnu energiju - leži Planck konstanta: